Private Rooms
Along with a queen-sized bed, all rooms have their matching bathroom. They are decorated with style, independent, spacious and open directly upon the center garden.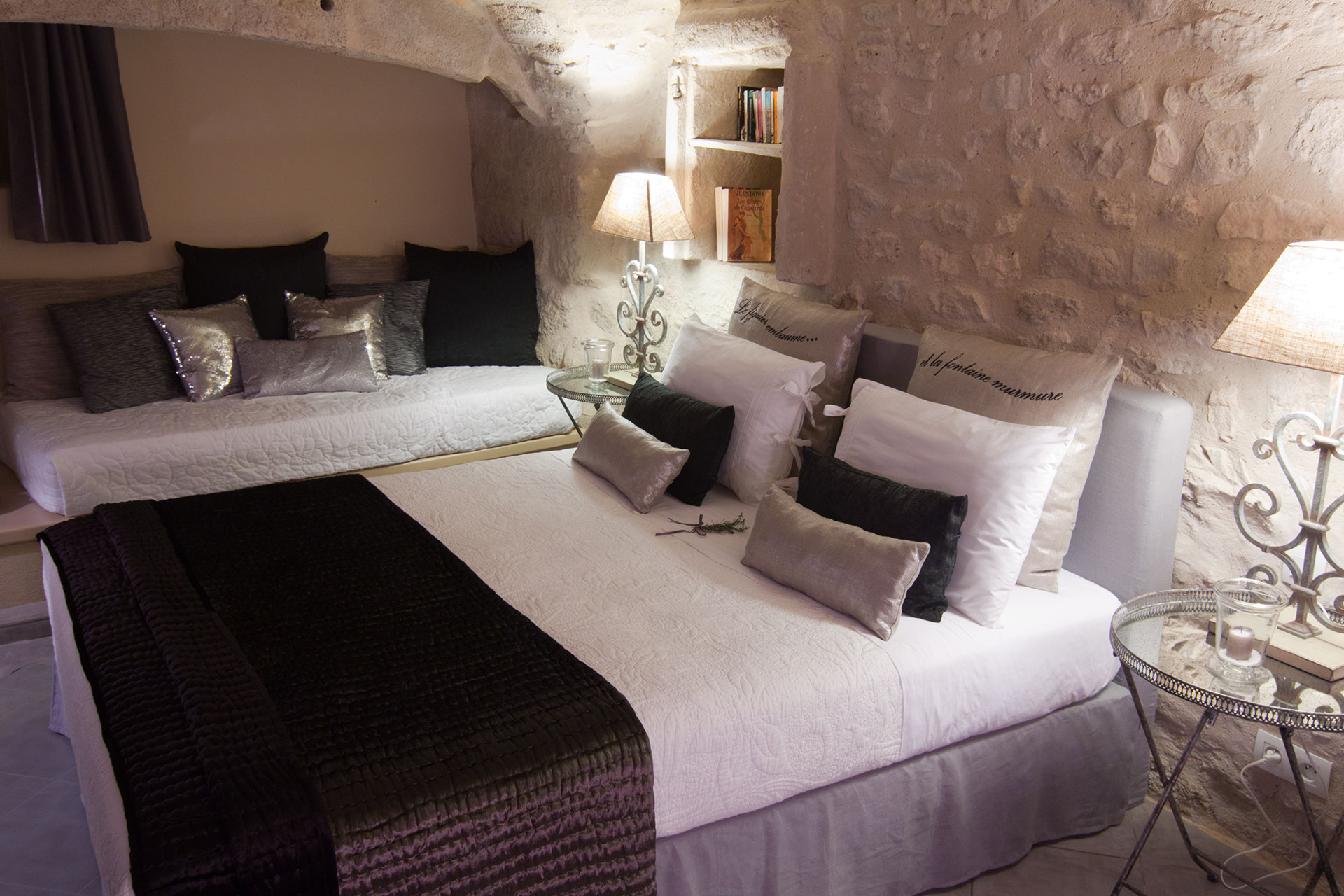 Anthracite
Anthracite is a large vaulted bedroom, resolutely contemporary with its shades of gray. It can host up to 3 people.

Price Per Night (2 pers.)
€100-150
Extra Bed
€30
Marco-Polo
Marco-Polo takes you on the Silk Road with its "travel" objects gleaned over time. It will invite you to daydreaming travel.
Price Per Night (2 pers.)
€100-150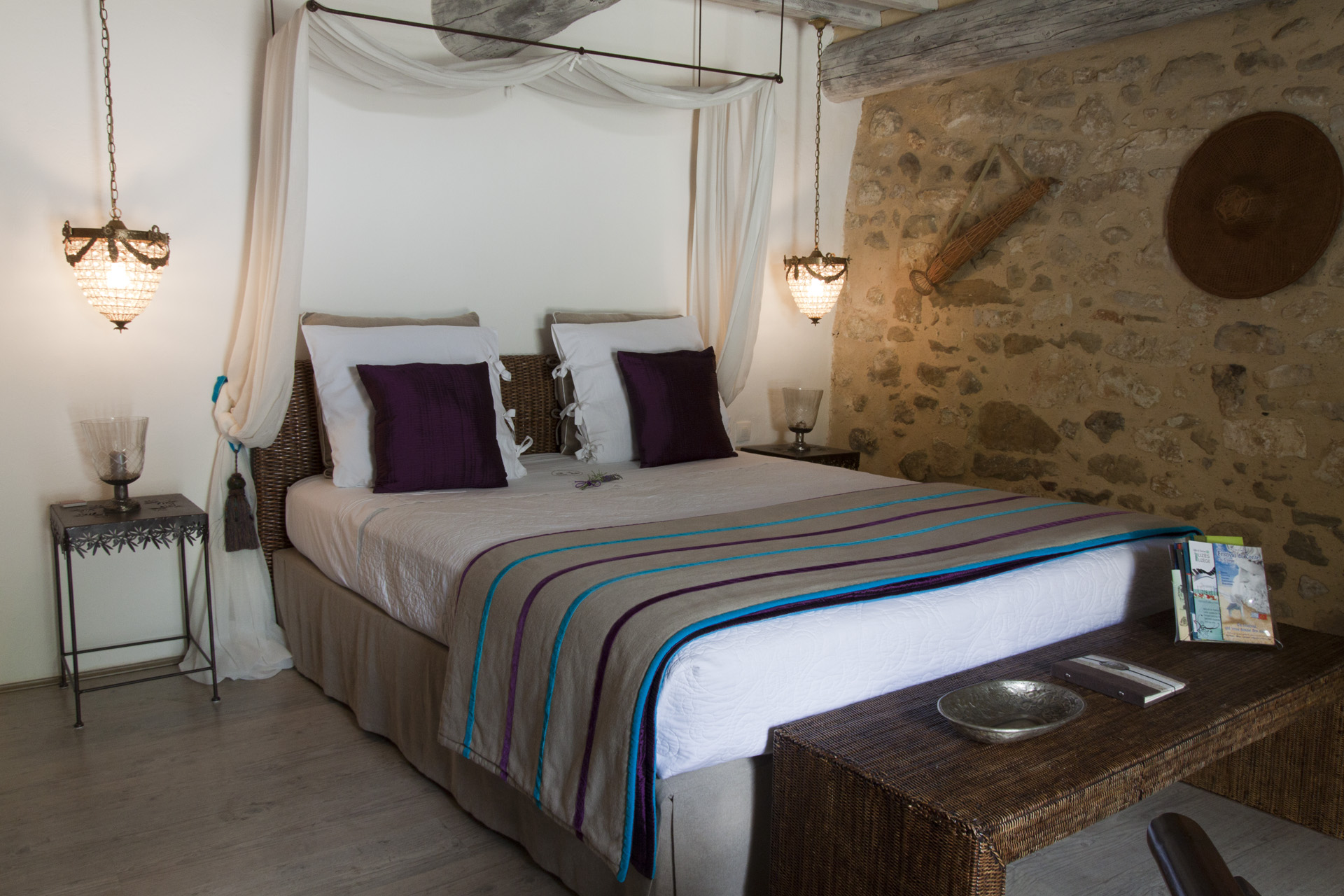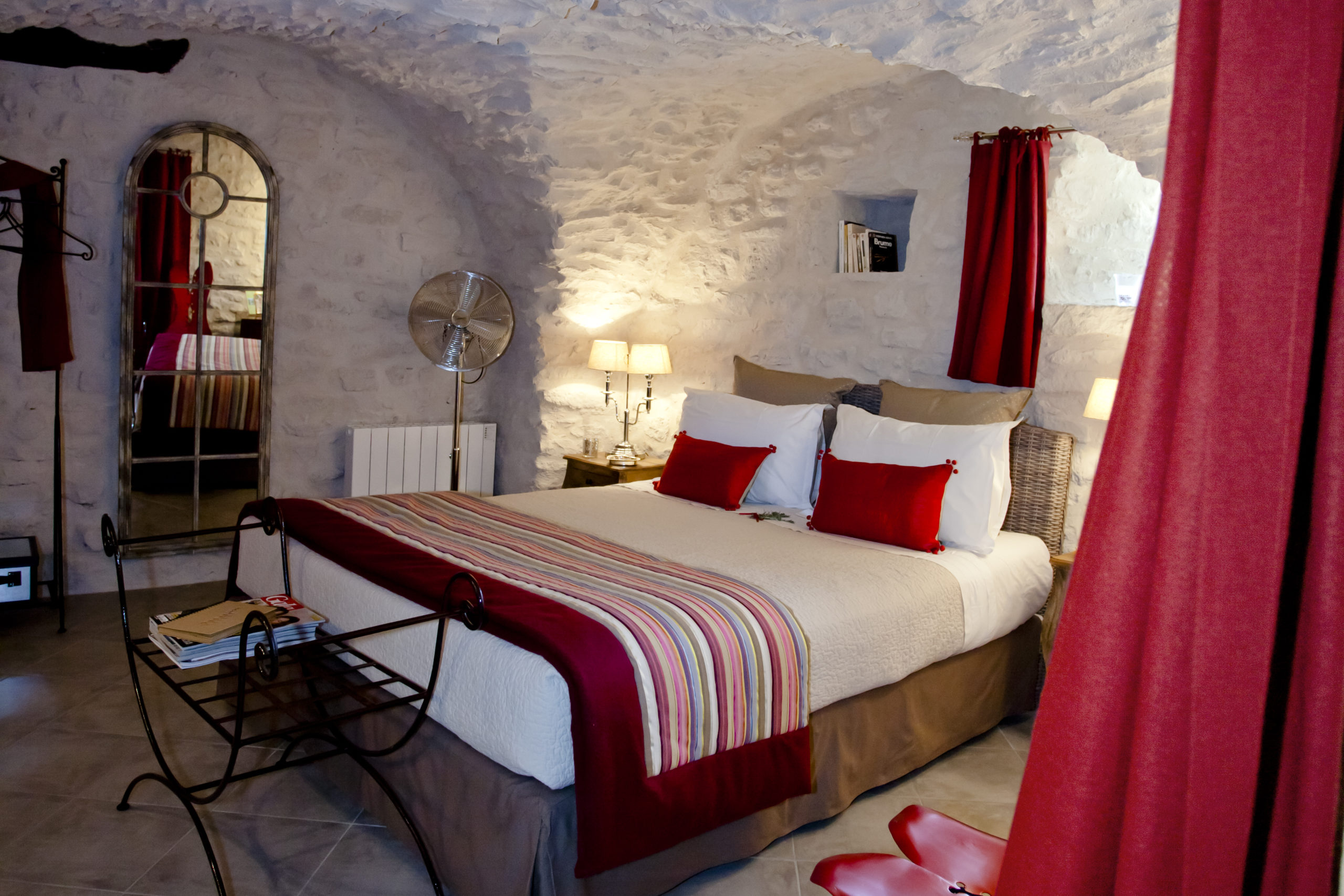 Candy
Candy is an intimate bedroom in an old sheepfold, with intense red decoration. Its atmosphere offers a sweet way of life.
Price Per Night (2 pers.)
€100-150
Amenities
All Rooms Include…
Breakfast
Gourmet breakfast included, English breakfast à la carte and brunch upon request
In-Room Amenities
Complimentary coffee, tea, water, hair dryer, local soap & shampoo
Air Conditionning
All rooms are equipped with an individually adjustable air conditioning system
Free WiFi
In-room WiFi internet access, including in the garden
Bedroom Comforts
All the rooms are equipped with queen size beds for a good night's sleep
Pet Welcome
Bring your small four-legged friends (upon request)
Garden Access
Independent room with a direct access to the center garden
Free Parking
Parking slots available in front of the house or in the village
Checkin & Checkout
Checkin is not before 3.30pm and checkout is at 11.30am at the latest. Please let us know if you plan a late arrival.
Cancellation Policy
Deposit: 30% at reservation. In case of cancellation, the deposit will be refunded up to 72 hours before the date of arrival.
Have a Question?
Talk to the Host